Molex, a global electronics leader and innovator in connectivity, has announced that its Squba sealed wire-to-wire connectors have been certified to IP68, meeting stringent requirements for water, dust, dirt, sand, and other contaminants. international standard. In reaching this milestone, this product from Molex addresses the growing market demand for compact connectors that are ideal for use in a variety of consumer devices, commercial vehicles, industrial automation, networking Home and other space-constrained applications where units must be protected against harsh environmental conditions.

Ken Stead, director of power products for Molex's Power and Signal business unit, said: "Today's devices are shrinking in size but increasing in functionality, and product designers must balance the need for greater reliability. Requirements and less space for electronic components. Our compact IP68 rated Squba connectors are the smallest and most durable connectors in the industry for optimizing power supply lines. This connector provides the most peace of mind for product developers , and gives them unprecedented design freedom and flexibility."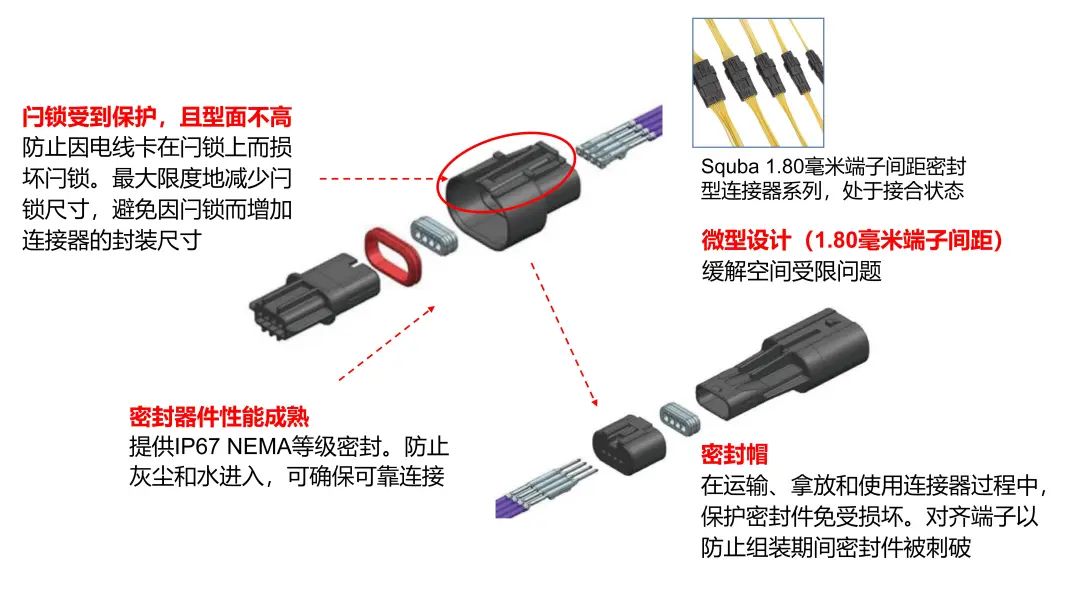 For more information on Molex's compact Squba sealed wire-to-wire connectors, please link to the official website for more exciting and detailed information.